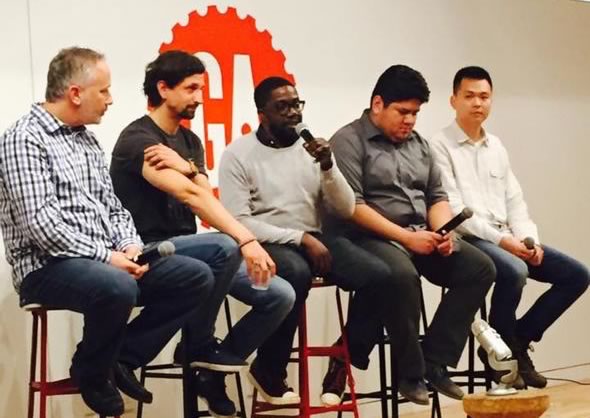 In Real Life (IRL)
Featured Presenter, Milwaukee Fall Experiment Festival
- Featured discussion around galvanizing users to take action through product design.
Speaker, General Assembly
- Panel discussion on best practices for app development.
Speaker, The New School
- Speaking on how mobile UX will change content distribution.
Music Contributor, Monocle Radio 24
- Monocle Magazine with new music sections.
Music Contributor, Saavy City x Coachella
- Created playlist to be heard at the inaugural Coachella party.
Influencer, Heineken 100
- Was one of 100 influencers worldwide to receive the honor.
Playlist Contributor, Cupcake Wines
- Created themed playlist for launch of new wines in the US.
Speaker, Baruch College
- Panel discussion regarding the future of music journalism.
About Me
I love building things. Whether it's my own music company, or an app for a top-tier brand, the passion is still the same. Over the past 6 years I've devoted myself to working with some of the most talented teams to craft amazing digital and experiential products. My background is diverse–combining music, culture, programming, strategy, and technology–but the common bond between all of my efforts is the ability to take an idea from a sketch on a napkin to reality.